How do you make love, to a Black Woman?
How do you make love to a Black Woman,
Romantically and Patiently;
Take the time to make love to her mind.
Fulfill all of her midnight wishes.
Cover her entire body with soft wet kisses.
Tell her, so that she will know! There's no place on her body
your tongue won't go.
And, when you love a Black Woman, you love her real slow.

How do you make love, to a Black Woman?
How do you make love to a Black Woman,
Passionately and Sincerely;
Let her Sweetness become your Weakness.
Do not use just the Penis, But include your ear.
Listen to the sweet sound of her moans and see what you hear.
Feel the warmth and care of her loving embrace.
Place your mouth on hers and savor the taste.

How do you make love, to a Black Woman?
How do you make love to a Black Woman,
Sensually and Honestly;
Say what you mean and mean what you say.
Tell her that you love her, more and more with each passing day.

Let all of the fantasies that dance in her head.
Become her moonlight reality when it's time to go to bed.
Kiss and lick all over her body until you find all her right spots.
Touch and caress her soft skin and make her real hot.
Mutual satisfaction is a lover's plan.
Love her, cause you are in love with her. She's your Woman and your her Man.

How do you make love, to a Black Woman?
How do you make love to a Black Woman,
Lovingly and completely;
Love her until her "Screams of Passion" are all you that hear.
Suck on her neck and stick your tongue in her ear.
Hold her soft round ass in the palm of your hands.
Let her sexual wishes become your loving commands.

Love your Black Woman with your Mind, Body and Soul.
She's the most precious gift on this Earth. She's worth her weight in gold.

How do you make love to a Black Woman?There's only one true way to start.
To make love to a Black Woman, just give her your Heart.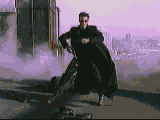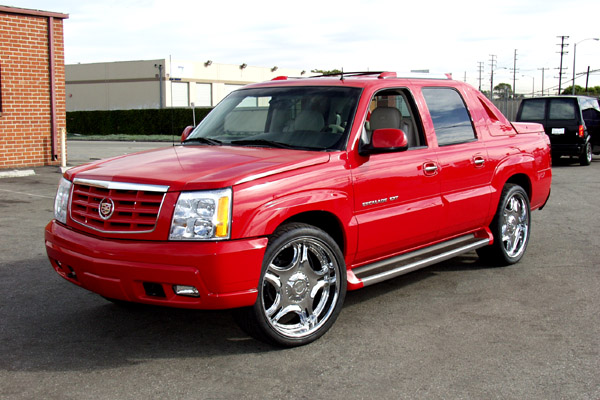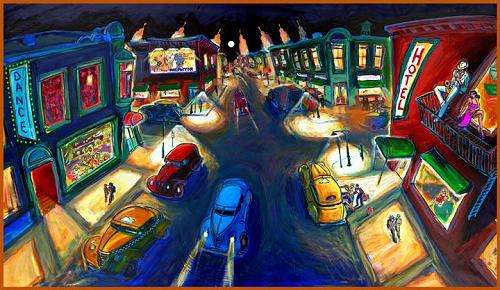 Henderson W. B. son of S.T.B. and M.V.G.K. born in the Caribbean Island of Barbados on May 30th. The year of the birth has become vague throughout the years. However, this information is kept in a locked vault and shall be revealed upon my demise.

My goal in life is to share this wonderful gift God has given me with the world through my love for life and humanity

My one dream is to leave this world knowing I have given back what God has so graciously given me.

At the age of 11, I attended St. Leonards' Boy's where I join the School's Soccer team and also played for the Club of Lewis Graduates (under 17). I later played for Barbados National (under 16) team. As a team member I often travelled around the Island competing with rival schools and Islands, which was quite a challenge, but I was always up for a challenge! I made sure to give 100 percent in every event . Moving to the United States at the age of 17, I have had the opportunity to open my mind to a broader spectrum of the ways of life. It is very fast pace here, quite different from my native land, but I have had no fears. I slowly adapted to my surroundings. Nevertheless I know I will always stay true to myself and my family. Everything I do is a serious step, paving the way for my future and I will always no matter how hard the journey gets, will strive to do my best. Experience is my wisdom and I know I still have a long road ahead!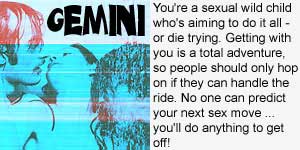 Turn - ons:Beautiful eyes, Beautiful body, Intelligence, Self confidence, Sexy clothing, Smooth skin, A good kisser,Ridiculously romantic, If I love someone, I'm very caring and affectionate, Like going to the beach, lays her head on my lap while lying down, while i give her a gentle kiss on the forehead and run my fingers through her hair, I know i'm in love when I close my eyes and still see her .
Ethnicity: 100% Barbadian.
Nationality: Barbadian/American
Most Endearing Feature (s): mind, lips, azz, and biceps.
Purpose: To comfort and illuminate people I interact with.
Attributes: Poignant Intelligence, freezing coolness in aura, witty sense of humor, tranquilizing advice giving, truest friendship (even to those who don't recipricate), commanding respect, mad confidence (You can't tell? But I have mad humility at the same time), upright Christianity, and determination of success in all facets of life.
Hobbies: Surfing the web, poetry, creating websites like this, performing massages.
Ideal Woman: A Black woman who invigorates me physically, mentally, emotionally, and last and certainly not least spirituality.





Chocolate, Mocha, Blackberry, Hot Fudge, Butterscotch and Caramel
All flavors of colors blessed from above
Made from GOD's own image...
With head and hair white like wool,
And eyes like blazing fire.
Feet like bronze glowing in a furnace
And voice like the sound of rushing waters. Blessed from birth and destined till death
Alpha and Omega, Beginning and End
He's where life started and where it shall
be destined to end
For we are made from this man
Bone of Bone and Flesh of Flesh
The ultimate gift,from the Ultimate Man.
Strong and powerful and destined to succeed
Never giving up on anything he believes
He's the Omnipotent Black Man
And he's made from GOD's own image.

This is where I will be taking my pleasure trips...Caesars Pocono Resorts